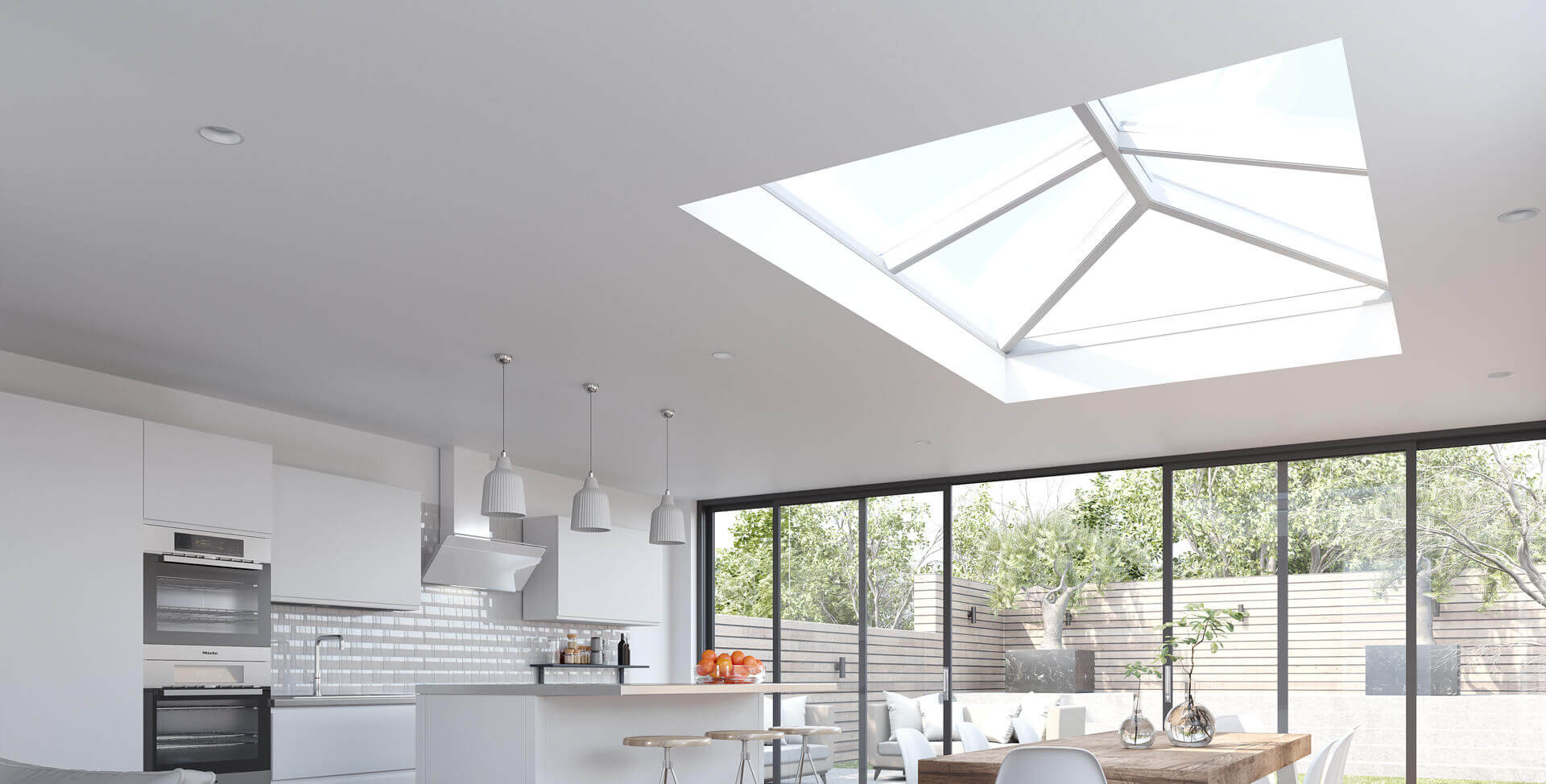 Keylite Roof Lantern Sale.
This promotion is available on standard sizes only, up to 3m x 2m. Promotion applies to GB, excluding NI. Ends 05/11/23.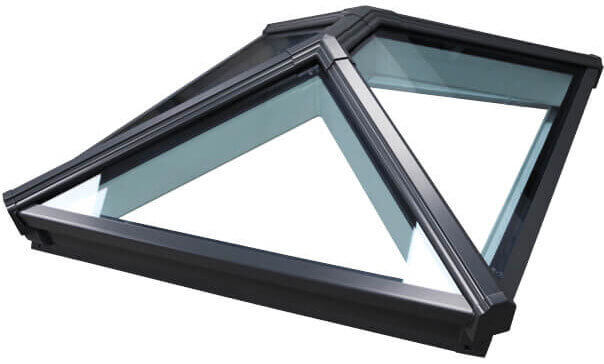 Flat Roof Lanterns
Transform your room using natural light with our Flat Roof Lanterns.
The most popular product in our Flat Roof Window range, Keylite's Flat Roof Lanterns offer a modern and contemporary solution.
Not only are they better at channeling light from all angles than their flat roof counterparts, but they can also create a stunning architectural showpiece in your home.
Precision engineering, optimisation and modern manufacturing techniques have created a beautifully proportioned, thermally efficient, strong and secure Flat Roof Lantern solution for your home.
Keylite Flat Roof Lanterns provide a traditional timber look with all the advantages of a thermally broken aluminium construction. Aluminium flat roof lanterns are a sleek, eye-catching addition, flooding natural light into your new or existing property and can save you money on energy bills thanks to thermal performance and solar gain!
Our Flat Roof Lanterns come with Active Clear 1.2 U-Value glass and are available with standard colour options (Grey, White and Black) in any combination (internal or external). Glass upgrades, bespoke sizes & colours are available.
Please contact the Keylite technical team for help on specification for your Flat Roof Lantern.
Flat Roof Lanterns Features
Elegant Design
Modern
Contemporary
Clean Lines
Quality
First Class Efficiency
Complete Roof U-Values from 1.2W/m2K
100% Thermally Broken

High Performance Glazing on Flat Roof Lanterns as standard
The Strongest Flat Roof Lanterns on the Market
More Glass, Less Roof
Highest quality weatherproofing
Security
Exceeding Standard
Technical Support
The Keylite Roof Lantern is supplied in 6 standard sizes.
Glass Performance
Standard
Optional Upgrades
Glass Finish
Clear
Blue
Aqua
Privacy
Sunshade Blue
Bronze
U-Value
1.2 W/m2.K
1.2 W/m2.K
1.0 W/m2.K
1.2 W/m2.K
1.0 W/m2.K
1.2 W/m2.K
Solar Heat Reflection
42%
60%
82%
34%
82%
55%
Light Transmission
78%
47%
30%
54%
25%
38%
Self Cleaning
Yes
Yes
Yes
No
Yes
Yes
Request a Flat Roof Lanterns Quote or speak to our technical team
Get a free quote for a Keylite Flat Roof Lantern or request to speak to our friendly and experienced technical team who will contact you to help with any questions.
All information submitted with this form will be dealt with in accordance of our Privacy Policy.
keyboard_arrow_leftPrevious
Nextkeyboard_arrow_right