The reason more architects are specifying Keylite roof windows.
Keylite's patented expanding thermal collar is the only assured solution to address thermal performance in roof window installation. This has been one of the many reasons more architects are specifying Keylite roof windows.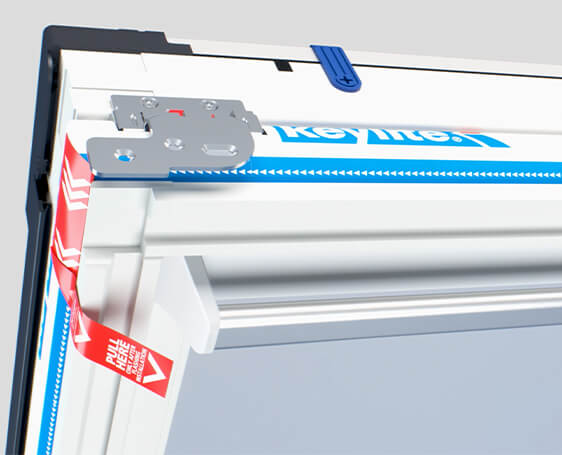 Patented Innovations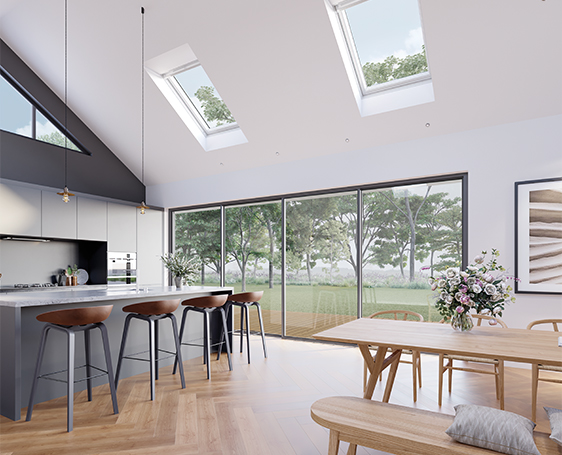 Inspiration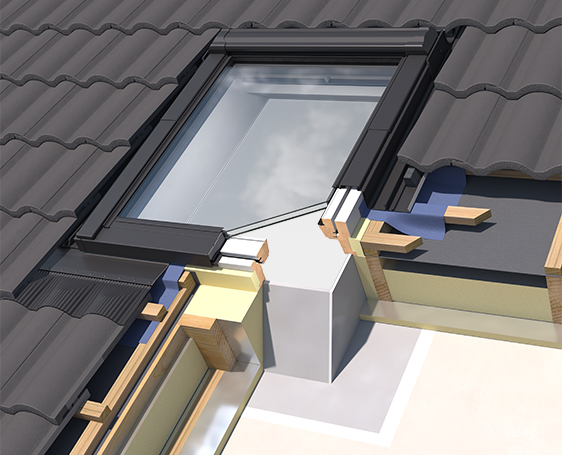 How to Specify
Keylite has reinvented the roof window, with its award-winning patented innovations
Expanding Thermal Collar
Keylite has taken responsibility for thermally insulating around all of our roof windows, with our unique integrated Expanding Thermal Collar included as standard on every roof window we manufacture.
Ventilation
Part F requirements for background ventilation are supported through Keylite's cleverly designed top handle, allowing for controlled trickled ventilation when the window is fully closed and securely locked.
NHBC will not accept other window types that provide background ventilation by being latched in the partially opened position.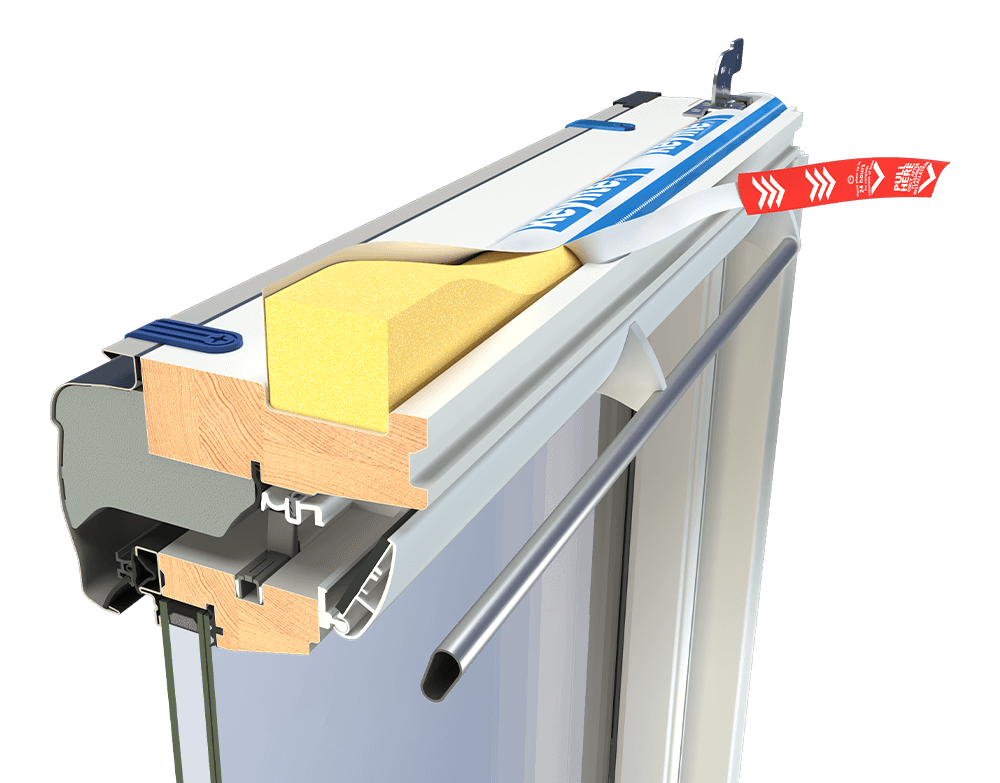 This video aims to assist architects when specifying roof windows on projects. Topics covered include, Thermal Performance, Keylite Innovations, Solutions for New Homes, Technical Detailing, and much more.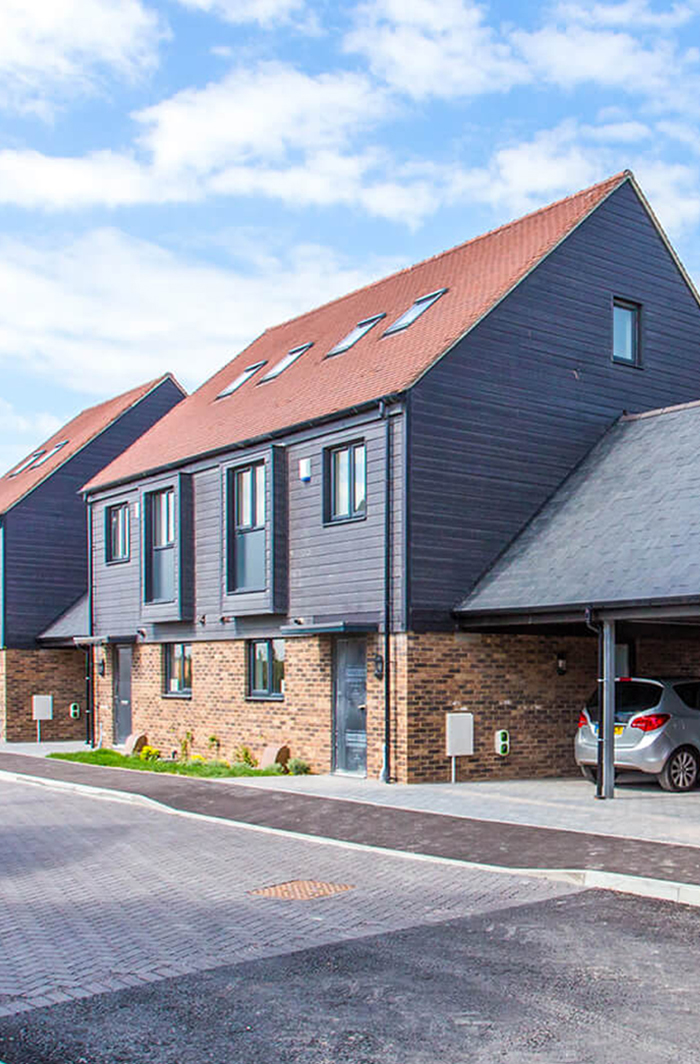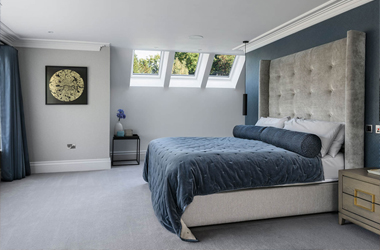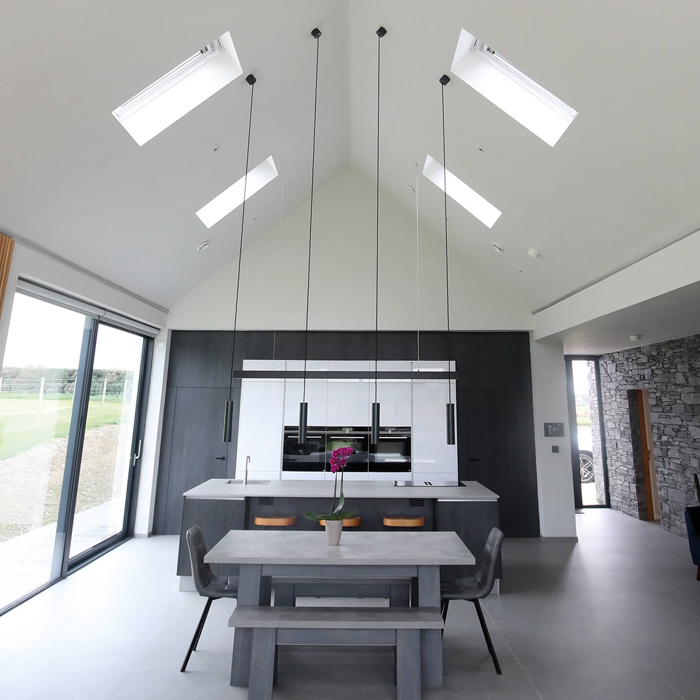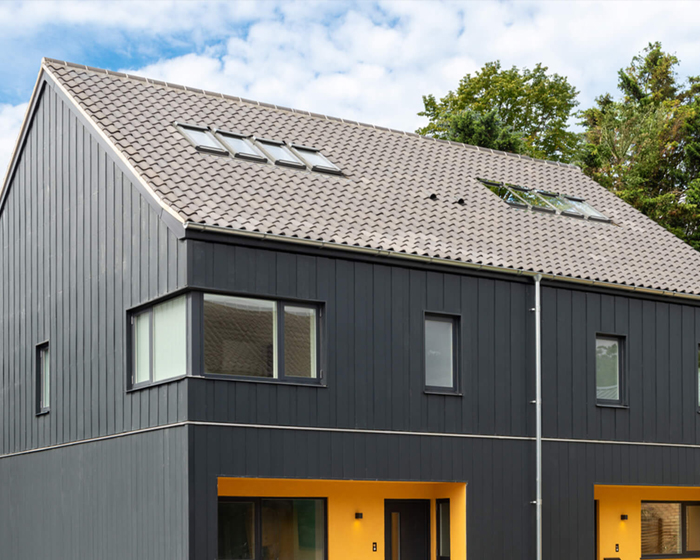 Why Specify Keylite?
Research shows that up to 97% of other roof windows are installed without a proprietary thermal collar. Keylites patented integrated expanding thermal collar is the only assured solution to address thermal performance in roof window installation.
Keylite Roof Windows come with;
An integrated thermal collar, a patented feature and multiple award winning innovation
Pre-fitted flick-fit brackets, that enables installation in under two minutes
Sash finger spring technology that enables an installer to refit the sash into the frame in one easy motion
Streamlined window installation, enhancing the aesthetics of any project
Chosen by: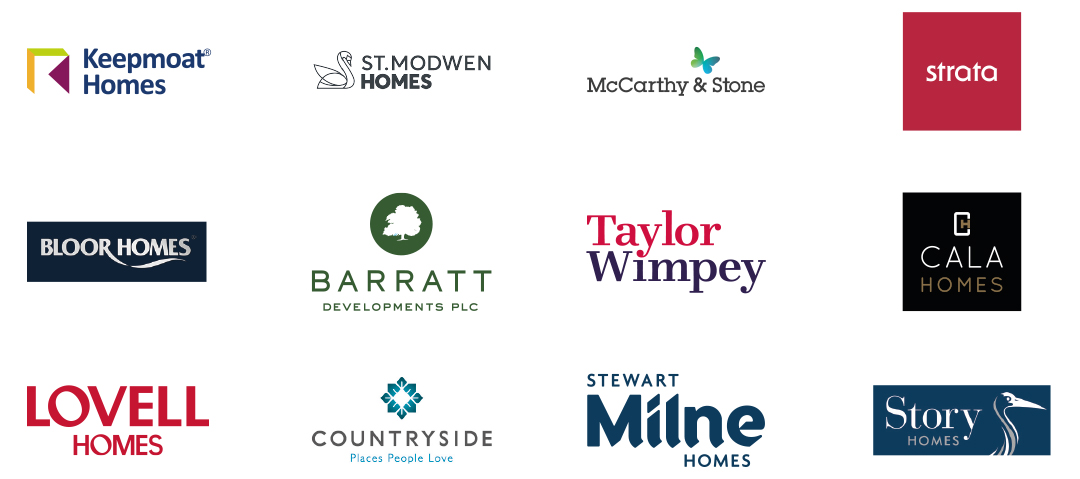 Margate Housing Development
Over 60 Keylite Roof Windows have been installed to new homes and flats in the Brooke Close housing development in Margate, offering clean and modern aesthetics as well as peace of mind for the building contractor, PCR Projects Ltd.
The Roman Fields development situated in the village of Garlinge beside Brooke Avenue in Margate comprises 43 homes that come with integrated kitchen appliances, a ten year warranty, built in wardrobes and parking.
Designed by architectural firm Urban Surveying and Design Ltd and built by well-respected local contractors PCR Projects, the development required 60 Keylite Polar White PVC Centre Pivot, Thermal Glazing Roof Windows to be installed in each of the houses, and two Keylite White Painted Centre Pivot, Thermal Glazing Roof Windows, with Smoke Ventilation Kits in each of the block of flats.
EAB Homes
The Wentworth Estate is a private area of properties and woodlands dating back for centuries, having been home to many historical and famous faces, the estate holds its fair share of history.
The latest addition to the Wentworth Estate is a bespoke family home, designed and built by luxury homes specialist, EAB Homes. The property boasts 6,500 sq ft of statement architecture, contemporary designs, and stunning traditional interiors.
Peter Warren, Director at EAB Homes has been following this project from the beginning, working closely with the now homeowners to deliver the family home they'd been dreaming of.
Peter comments: "The aesthetics of the home were extremely important in this build. Within a location renowned for its neo-classical Georgian style architecture, this property pushes the boundary of design by using a sleek and contemporary mix of materials alongside traditional methods of construction."
Drumlins
Mark and Helen McCall have always been advocates for smart home living. Running the website 'Automated Home' for 25 years, the couple constructed their first self-build in 1999, building on their love and knowledge of home technology as the sector grew.
Then in June 2019, the couple started their journey toward building their second self-build, a fully automated property that would prioritise low-energy and low running costs, all integrated into one smart home system.
After finding the perfect spot in the drumlins of County Downs, close to family and already complete with planning permission for a traditional style home, the McCalls had to change the permissions to their own contemporary design and get to work on the build.
Working with 2020 Architects, based in County Antrim, the property was designed to be south facing in order to take advantage of solar gain in the main living areas, specifying six Keylite roof windows in 'the barn' – an open plan living, dining and kitchen area – and one in the first-floor landing.
Cityglades
Nestled in between the beautiful Ditton Meadows and Cambridge city centre, Cityglades is an intimate development of just fourteen two, three, and four-bedroom homes.
Boasting innovative technology and open-plan living, property developer This Land was looking to explore modern methods of construction to help create affordable, well-constructed, sustainable homes, built in the most efficient construction timeframe.
To help achieve this, This Land sought out a fast-tracked roof system from Smartroof that would allow an additional useable room in the roof space.
The Smartroof system is designed to maximise floor space by creating rooms in a roof, whilst maintaining efficiency and sustainability standards. This particular development required a system comprising of a series of factory-produced panels, which incorporated insulated roof panels, spandrel wall panels, dormers, dummy chimneys, soffit, fascia, and 68 Keylite roof windows in total.
Book a CPD or Upload Plans
To book a CPD presentation or to upload your architectural plans, please use the web form below and we'll be in touch.
keyboard_arrow_leftPrevious
Nextkeyboard_arrow_right