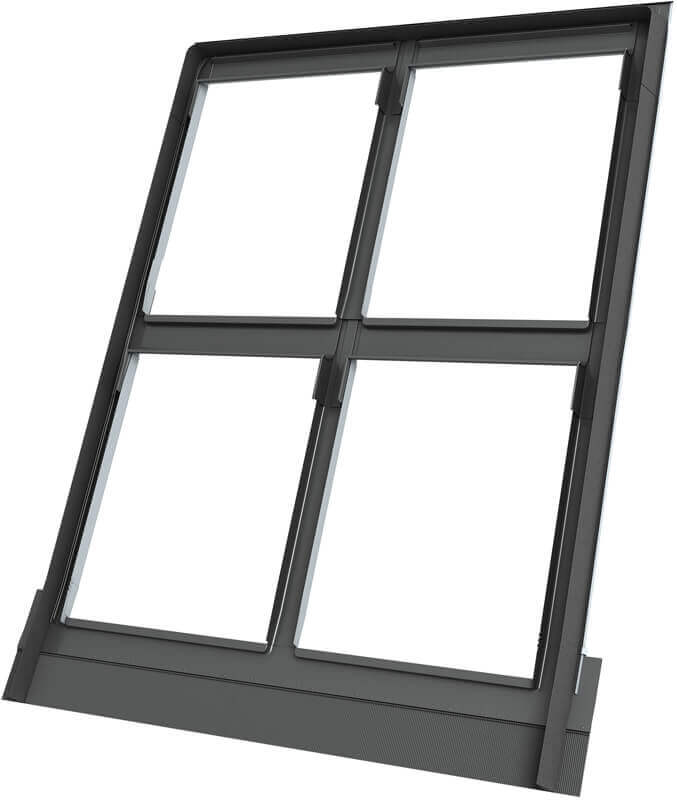 Quad-Lite
System
Quad-Lites are simply an amalgamation of the Combi and Bi-Lite systems.
Identical to the Bi-Lite system, the lengths of the roof windows can vary in a vertical column but not in a horizontal row.
Also the widths of roof windows in a horizontal row can vary but not when situated in a vertical column. Quad-Lite Flashing Kits are used to couple four windows together.
The components consist of 'Top Left and Right' kits and 'Bottom Left and Right' kits to devise the quad formation.
Quad-Lite Flashing types available: Deep Tile, Slate, Tile, Copper, Zinc & Renovation
Combination Roof Windows

Expanding Thermal Collar
Just pull the tapes and the foam expands to fill the gap between the window and the roof timbers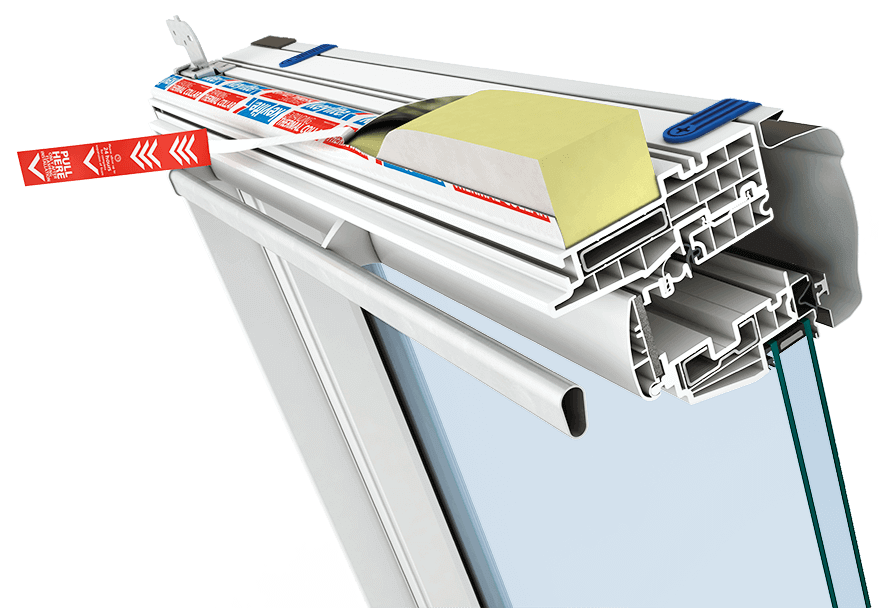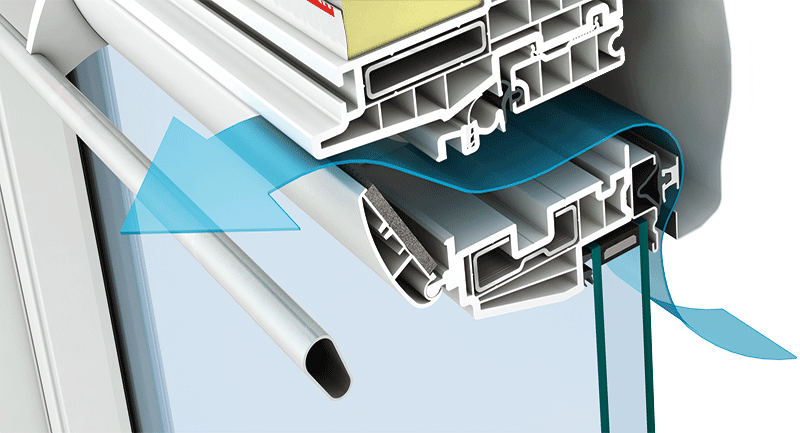 All Weather Ventilation
Keylite Roof Windows all provide trickle ventilation, even with the window fully closed and securely locked.
Ventilation Filter
The built-in insect filter ensures only clean, fresh air passes into the room.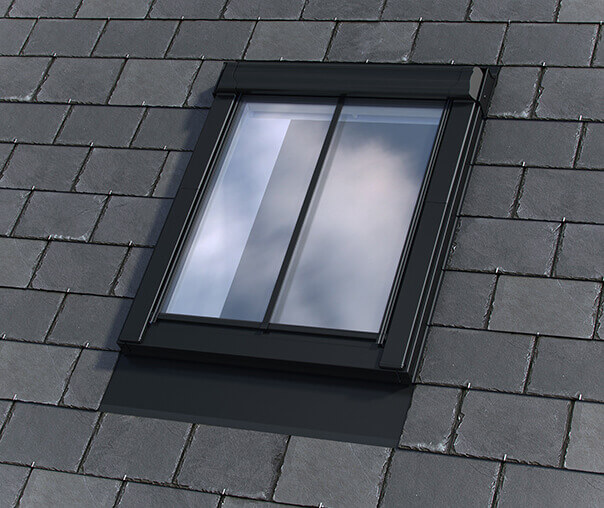 Designed to complement both renovation & new build projects in a traditional style. It is ideal for use in a period style property.