Success on and off the pitch
In high spirits after winning the recent All-Ireland final, GAA all-star Cathal McShane reflects on the last two years – from kick-starting his career as Specification Executive at Keylite Roof Windows (Keylite) to recovering from a sporting injury during lockdown.
"Winning the All-Ireland final has honestly been a dream come true. I can safely say it hasn't sunk in yet, it most likely won't for a while! When I watch back the moment that the final whistle blows, the crowd goes crazy and we, the players, realise we've done it – it just sends chills through the body. It's so rewarding to get over that line after all the hard work we've put in, not just this year but over a number of years.
"I grew up in a small village in Tyrone called Glenmornan and have always had a huge interest in sport from a young age. My dream was always to play with Tyrone, run out onto Croke Park and win the All-Ireland.
"After being linked with a possible move to Australia to play in the Australian Football League, it was my Irish roots and the offer of Specification Executive from Keylite which cemented my decision to stay.
"I work very closely with architects, specifiers, builders and homeowners to deliver informative CPDs and provide specification support. I have a real passion for what I do at Keylite, developing relationships and meeting new people is an essential part of my role and something I genuinely enjoy.
"Excelling in both my sporting and professional careers is extremely important to me, although it can take a lot of planning and careful management, this is something I truly relish in. It can be very challenging at times, for example when I suffered an injury last year it felt tough, especially through a pandemic, but I like to stay positive, work hard, and Keylite was very supportive throughout it all.
"Keylite is a very family-oriented business with a huge interest in the local community, which is what really drew me in. You can see this through its Kick It with Keylite campaign, where we're raising money for two Irish charities – the Northern Ireland Children's Hospice and Children's Health Foundation Crumlin.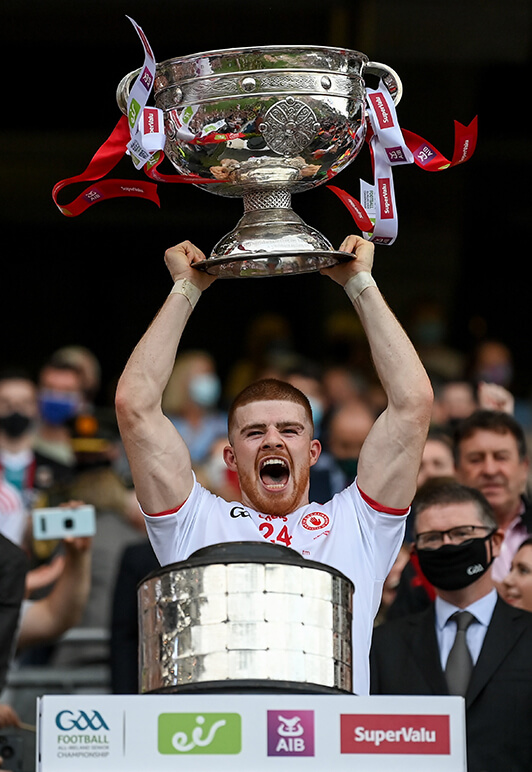 "During my time at Keylite, I've been provided with all the training and support I need in order for me to grow and develop through my role/career. I'm very thankful for this as not only do I use these skills in work, but also in my everyday life. The brand is always making sure its employees are well looked after and are enjoying what they do."