Kick It With Keylite Challenge
Following the success of last year's initiative, Kick It With Keylite returns for 2022 – bigger and better than before. This year, Keylite is challenging merchants and their customers to 'Keep It Up' in the name of raising money for Mates in Mind.
Mixing it up for 2022, Keylite is challenging merchants, installers and trades across the industry to record themselves doing as many keepie uppies as they can, share on social, donate to the charity and nominate a 'mate in mind' to get involved using the hashtag #KeepItUp.
No matter the chosen sport or ability – anyone can get involved! Join the likes of Welsh rugby union star, Shane Williams, English rugby world cup winner, Rachael Burford, and GAA all-star, Cathal McShane, in taking part in the challenge, all in the name of physical and mental wellbeing – raising much-needed funds for Mates in Mind at the same time.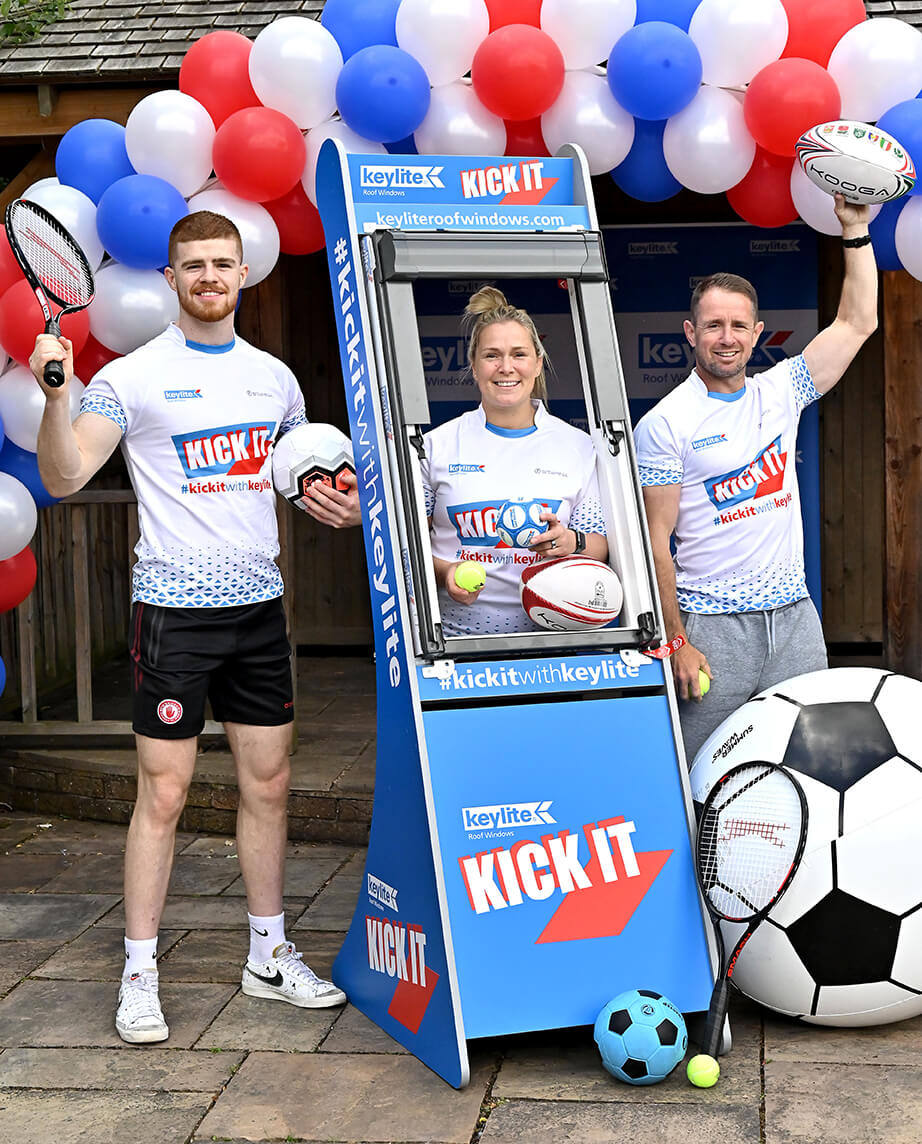 Mates in Mind is a leading charity raising awareness and addressing the stigma of poor mental health in the UK and Ireland construction sector. They promote and lead on the development of positive mental wellbeing within the workplace. Mates in Mind works across industries, focusing on construction, as well as related sectors including transport, logistics, manufacturing, and others.
Mates in Mind aims to provide clear information to employers about the available support and guidance on mental health and wellbeing, and how they can address this within their organisations.
Upcoming Events & Updates
Chadwicks
Date: 22/09
Location: Ballysimon
Bence Roofing
Date: 27/09
Location: Cheltenham
Blanchfords
Date: 28/09
Location: Wallingford
Wogan's
Date: 30/09
Location: Drogheda
Strukta
Date: 10/10
Location: Salisbury
Strukta
Date: 11/10
Location: Portsmouth
Strukta
Date: 12/10
Location: Andover
Strukta
Date: 13/10
Location: Southampton
Strukta
Date: 14/10
Location: Bournemouth
LBS
Date: 20/10
Location: Swansea
Buildland
Date: 21/10
Location: Redditch
RGB
Date: 04/11
Location: Torquay
Participants take part at their own risk. Keylite accepts no responsibility for any potential damage by taking part in this challenge.