Raise the roof with Keylite's expansive product range
Everyone knows that Keylite Roof Windows (Keylite) offer and manufacture roof windows, but what many don't know is that Keylite also specialises in an extensive range of products, including lanterns, flat glass rooflights and solar enabled roof windows.
According to the online real estate portal, Rightmove, more people than ever before are looking for a new home . Motivated by a change in homeowner priorities due to the pandemic, dwellings prioritising aesthetics, wellbeing and energy efficiency are capturing the interest of potential buyers.
With this in mind, housebuilders can stay ahead of this demand by exploring Keylite's full range of products and benefiting from the unique features that Keylite have to offer.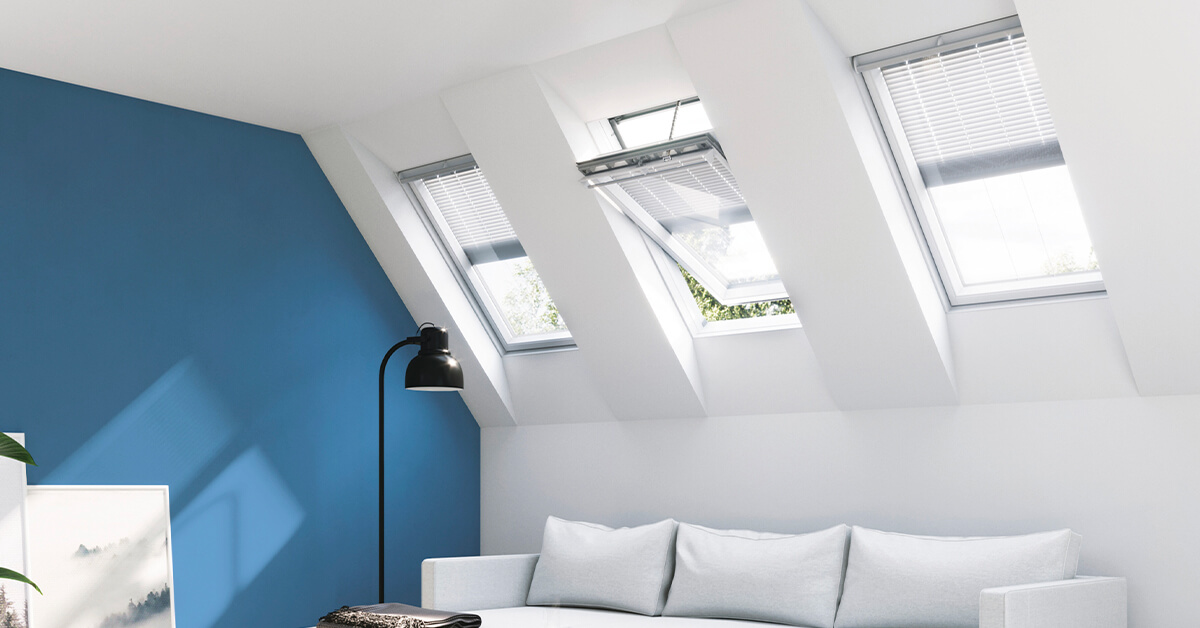 For a flood of atrium-style daylighting, Keylite's Roof Lantern comes with a ten year guarantee, solar heat reflection and a 1.2W/m².K U-value – available in a range of sizes, pitches, colours and combinations.
While the Keylite Flat Glass Rooflight provides a contemporary alternative to polycarbonate products, and is available in fixed shut, manual and electrical opening options, with a toughened outer pane for maximum durability.
For windows installed beyond reach, Keylite's Electric Roof Windows are a popular choice among homeowners. Controlled with a handheld remote or wall mounted switch, these roof windows can be adapted to suit any environment and, if the Premium Electric Kit option is chosen, the roof window(s) will even close automatically when it rains.
On top of this, Keylite's Electric Roof Windows can be solar powered – reducing energy costs, carbon footprint and ideal for builds where a connection to mains electric is not available.
Because every Keylite roof window now has added protection against thermal bridging and heat loss, windows are also more energy efficient – keeping bills down and comfort to a maximum for homeowners, while allowing them to reap the wellbeing benefits of natural light.
Debbie Phillips, National Business Development Manager at Keylite comments: "One of our biggest priorities at Keylite is to maximise opportunities for housebuilders, whether it's through our unique product features, free CPD webinars, or dedicated sales support.
"Our flick-fit brackets, expanding thermal collar and streamlined fit, along with many other unique features, all come as standard in so many of our products – making us a firm favourite throughout the supply chain – from architects, housebuilders and installers, right through to tenants.
"We want to remind housebuilders just how expansive Keylite's product range is, so that they can let their imaginations run wild with the opportunities."