Keylite awarded Joinery Supplier of the Year at Fortis Awards 2022
We are delighted to announce that Keylite has been awarded Joinery Supplier of the Year at the Fortis Building & Timber Conference Supplier Awards. Another fantastic accolade to add to their impressive winning streak this year.
Winners were announced earlier this month with the awards being designed to recognise excellence within the Fortis supplier base.
Matthew King, Sales Director of Keylite Roof Windows said: "We are incredibly proud of this achievement. The Fortis members are important merchant partners for Keylite and to be recognised for the hard work we put in every day to support them is extremely rewarding."
In December, Keylite triumphed at the BMJ Industry Awards, picking up 'Roofing Supplier of the Year' for the fourth consecutive year. This was shortly followed by the brand's unique Integrated Expanding Thermal Collar being crowned 'Best Roofing System or Product' at the 2021 Build It Awards.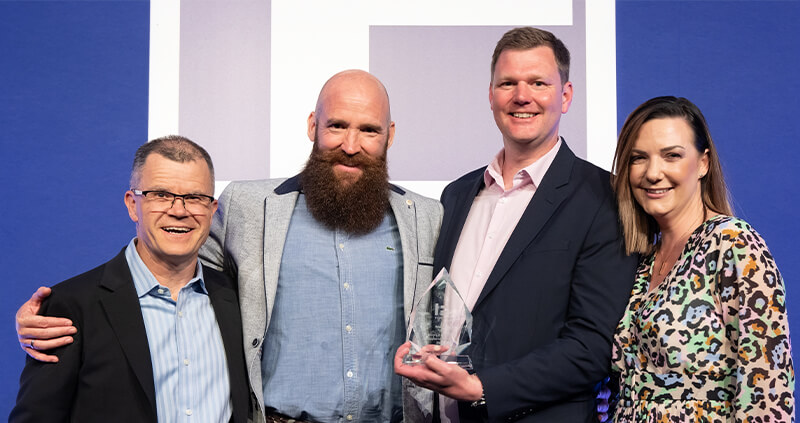 Keylite also came away victorious at this year's Builders' Merchants Awards, taking home the title of 'Supplier of the Year' at the 20th anniversary event. Then at the 2022 Housebuilder Product Awards, the brand took home 'Best Building Fabric Product' for its Integrated Expanding Thermal Collar.
Most recently, Keylite was also selected as a finalist in the 2022 Irish Construction Excellence (ICE) Awards, for its Integrated Expanding Thermal Collar in the 'Product Innovation' category.