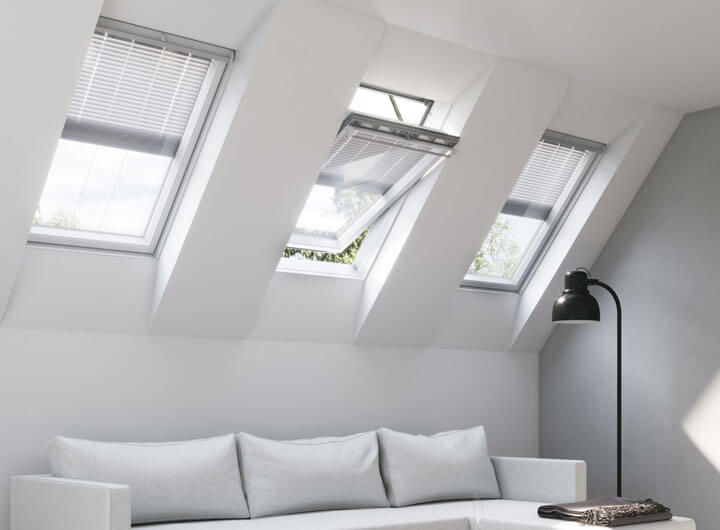 keyliteConnect® Solar Powered Roof Windows
Our keyliteConnect® Solar Powered Roof Windows range is the ultimate solution for sustainable homes. Solar Powered Roof Windows can be supplied with roof window blinds for complete control of ventilation and shading*.
keyliteConnect® Solar Powered Roof Windows doesn't need to be connected to the mains electricity supply. The Solar Powered Roof Window harvests solar energy, which is retained in the window's battery system, enabling operation day and night. Our smart rain sensor technology is included in every Keylite Solar Powered Roof Window, so there is no need to worry about a change in the weather as the sensor activates the motor to close the window automatically in the event of rain.
* Not compatible with Manual or Solar Powered Keylite Blinds
Full
Control
keyliteConnect® allows full control of Keylite Roof Windows and Blinds from any smart device through the keyliteConnect® app.
Sustainable
Design
keyliteConnect® Solar Powered Roof Windows are a cost efficient and environmentally friendly solution to operate your roof window.
Rain
Sensor
Automatic closure of the window in the event of rain, even when you are away from home.
keyliteConnect® Hub
Get started with the keyliteConnect® Hub and control your Keylite Roof Windows from your smart device, unlocking the potential of a fresh air alarm clock or automatically closing your blinds in the evening.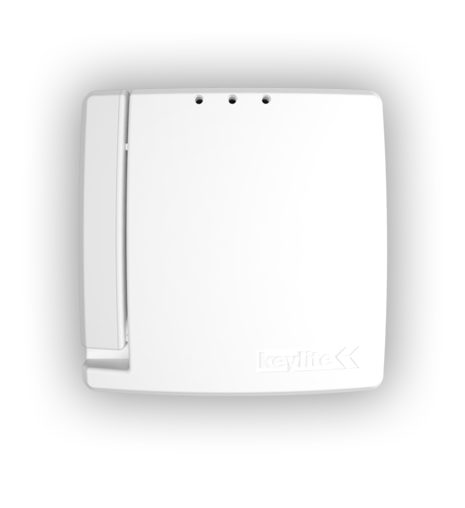 Here to Help
Get help via our support centre, through our LiveChat service or download our helpful set up guides.
Setup
Learn how to set up your keyliteConnect® roof windows and blinds, app and hub.
Support Centre
Use our support centre to get answers to your queries and view our FAQs.
Talk to us
If you have any questions about keyliteConnect®, we are available to help you.
By Phone
If you would like to learn more about the
range, please call our Customer Service Team:
01283 200 158
Call Now
By LiveChat
We are available on LiveChat to answer any queries you may have.
Monday - Friday, 9am-5pm
By Email
We are always available via email to talk about our
range. Simply get in touch with us.
Get In Touch